Mission
The I.T. Center of RUPP seeks to develop the university's capacity for high quality research, training and consultancy in the fields of computer science, electronics, applied physics, applied mathematics, applied chemistry and applied biology. We aim to be the core center for researching and studying in robotics in Cambodia within the next few years. Last but not least, we are eager to promote the study of engineering in RUPP.
Contact Info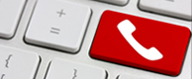 Deputy Director:
Mr. Ngorn Moi

Email:itcenter(at)rupp.edu.kh

Room #217B, Campus I

Tel: (855) 92-855-092
Student Life

Foreign students who are interested in studying in Cambodia should first approach their national government. read more...