Objectives
To promote research skills in advanced mobile computing, embedded systems design, embedded robotics, mobile robot designs andapplications, on-chip systems, software engineering and application of software in embedded systems, system modeling, ad-hoc networks, and research fields relevant to the courses conducted in all RUPP departments.

To participate in regional/international research projects / activities.

To provide RUPP graduates with in-depth knowledge and professional skills, allowing them to effectively work as high school teachers, and within other government or private sectors.

To equip RUPP students with analytical skills for problem solving using scientific knowledge and appropriate technology.

To provide necessary I.T. services to the entire university.

To impart professional computer skills and knowledge to senior government officials and professionals working for local and international organizations in Cambodia.
Contact Info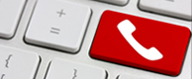 Deputy Director:
Mr. Ngorn Moi

Email:itcenter(at)rupp.edu.kh

Room #217B, Campus I

Tel: (855) 92-855-092
Scholarship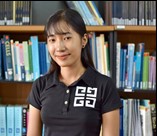 For students who are looking for a scholarship, RUPP provides a number of sources of scholarships. read more...