Future Plan
To enhance the technical knowledge of staff librarians.
To find support for the continued development of the library.
To continue to improve services for users.
Contact Info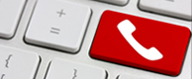 Campus I, RUPP


Director:

Mrs. Pou Vanny (Graduate Diploma in Information Management - Librarianship, University of New South Wales)

Tel:(855) 23-630-3032;
(855) 12-619-696

Email: rupphunsenlib@online.com.kh
hunsenlib@rupp.edu.kh
Deputy Director:
Mr. Chhiem Kan (MBA, PPIU)

Tel: (855) 12-854-089
Opening Hours:
Monday-Friday: 7.30am - 5.00pm
Saturday: 8.00am - 4.00pm
Sunday and international and public holidays: Close
Student Life

Foreign students who are interested in studying in Cambodia should first approach their national government. read more...