Background
The Hun Sen Library (HSL), Royal University of Phnom Penh, was opened on the 7th of January 1997 by Prime Minister Hun Sen. Funding for the building, the furniture and fittings was supplied by Samdech Hun Sen and some furniture and fittings were provided by donors from Europe, the United States and Japan. In late 2011, with financial support from the World Bank and the Ministry of Education Youth and Sport, the Hun Sen Library began providing services in the new prize-winning HSL extension building, which is fully integrated with the original building. This is another step in the provision of excellent library facilities at the RUPP. The HSL now has a total floor area of 4,160 sq. meters, and has seating for 500 users at one time. The Library is equipped with modern facilities and an attractive and comfortable environment for library users seeking information and knowledge. As of 2012, HSL has a collection of more than 100,000 volumes in Khmer, English and French, and some volumes in Japanese, Thai, Chinese and Vietnamese, as well as smaller collections of videos, audio cassettes, CDs/DVDs and electronic resources. The HSL has a full-time staff of 23, including two foreign assistants. Almost 800 students use the library each day.
Contact Info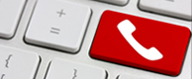 Campus I, RUPP


Director:

Mrs. Pou Vanny (Graduate Diploma in Information Management - Librarianship, University of New South Wales)

Tel:(855) 23-630-3032;
(855) 12-619-696

Email: rupphunsenlib@online.com.kh
hunsenlib@rupp.edu.kh
Deputy Director:
Mr. Chhiem Kan (MBA, PPIU)

Tel: (855) 12-854-089
Opening Hours:
Monday-Friday: 7.30am - 5.00pm
Saturday: 8.00am - 4.00pm
Sunday and international and public holidays: Close
Student Life

Foreign students who are interested in studying in Cambodia should first approach their national government. read more...