Objectives
To meet the research and information needs of RUPP students and faculty members.

To serve the broader education of community and the general public.

provide orientation programs for RUPP foundation year students.

To provide training in librarianship for Library staff from NGOs and government bodies.
Contact Info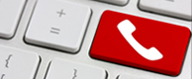 Campus I, RUPP


Director:

Mrs. Pou Vanny (Graduate Diploma in Information Management - Librarianship, University of New South Wales)

Tel:(855) 23-630-3032;
(855) 12-619-696

Email: rupphunsenlib@online.com.kh
hunsenlib@rupp.edu.kh
Deputy Director:
Mr. Chhiem Kan (MBA, PPIU)

Tel: (855) 12-854-089
Opening Hours:
Monday-Friday: 7.30am - 5.00pm
Saturday: 8.00am - 4.00pm
Sunday and international and public holidays: Close
Student Life

Foreign students who are interested in studying in Cambodia should first approach their national government. read more...