Other Libraries
A Lamberto Spina Library, RUPP Campus II
A Lamberto Spina Library was constructed under the donation of Associazione Cultural Studi Asiatic, "ACSA". Most of the budget is from the Dr. Donato Spina's family. The library was officially inaugurated on April 29, 2008 for the students and lectures of RUPP, Campus II. Currently, the library accommodates 7 404 books, among those more than 1 000books are from Cambogia Libri-Cambodia Books Association, Italy. Most of the books are in Social Science field such as Sociology, History, Philosophy and Social Work.
Departmental Libraries
Finally, many departments within the Royal University of Phnom Penh own and manage their own, specialized libraries. These specialized libraries, such as those in the Departments of English, French, Psychology, Tourism and Environmental Science, are available for use by staff and students within the relevant department. Access can be gained by appointment with the individual departments.
Contact Info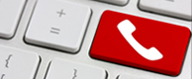 Campus I, RUPP


Director:

Mrs. Pou Vanny (Graduate Diploma in Information Management - Librarianship, University of New South Wales)

Tel:(855) 23-630-3032;
(855) 12-619-696

Email: rupphunsenlib@online.com.kh
hunsenlib@rupp.edu.kh
Deputy Director:
Mr. Chhiem Kan (MBA, PPIU)

Tel: (855) 12-854-089
Opening Hours:
Monday-Friday: 7.30am - 5.00pm
Saturday: 8.00am - 4.00pm
Sunday and international and public holidays: Close
Student Life

Foreign students who are interested in studying in Cambodia should first approach their national government. read more...