Resources
The library currently has approximately 67,000 books, roughly 62% of which are in English , 22% in Khmer, 15% in French, and the remainder in Japanese, Vietnamese, Chinese, and Thai. There are an extensive reference collection, a reserve collection and a loans collection. The library has amassed 270 serial titles, including 47 regular titles as well as a small video, audio cassette and CD-ROM collection.
The Hun Sen Library is developing a special reference collection, the Cambodiana Collection, which currently houses 1810 items relating to Cambodian history, literature and culture. The collection includes manuscripts on palm leaves, Tripitaka, Kampuchea Soriya Periodicals, the Speeches of King Norodom Sihanouk, copies of the Royal Administration Bulletin and UNTAC election documents, among other holdings.
The Library provides Internet and email access for a small fee. There is also a photocopy service and an air-conditioned room with audio-visual facilities available on request for educational purposes.
The Library's collection is catalogued in the Chuon Nat Online Public Access Catalog, available at http://119.82.251.162..
Chuon Nat — Online Public Access Catalog
The library's computerized catalogue can be searched from the WebOPAC terminals. The system is named after Samdach Sang Reach Chuon Nat, a Buddist monk who not only composed Cambodia's national anthem, but also compiled the first Khmer language dictionary.
Computer and Internet Services
Users can use specially designated Library computers for Internet and e-mail access, or word processing and printing for a small fee.
Wi-Fi Internet
Students will be able to use Internet and search book catalogues in the library from their laptops using Wi-Fi in the near future.
Training Facilities
HSL has three training rooms. Of these, one is equipped with a Trainer PC, 30 student PCs, a data projector, and whiteboard; the second has seating for 80, a data projector and whiteboard. All three facilities are used for library orientation classes for foundation year students and other training programs and may also be available on request for use for educational purposes.
Audio-Visual Theater
An air-conditioned room with 80 seats and audio-visual facilities including LCD-Projector, a computer, and whiteboard is also available on request for educational purposes.
Seminar rooms
Three seminar rooms equipped with PCs and screens are located in the new extension. These rooms are suitable for use by small groups for seminars and discussion groups.
Library Training
As the leading academic Library in Cambodia, the HSL provides library training for librarians from other organizations by arrangement.
Loan Collection
Our Loan collection specializes in the subjects taught at RUPP. The collection is arranged according to the Dewey Decimal Classification system ( DDC). All books in the Loan collection may be borrowed.
Reserve Collection
Books in the Reserve collection may be read in the Library. In special circumstances, they may be loaned for short periods. Most of these titles are course related and are in high demand by students.
Reference Collection
This collection of encyclopedias, atlases, dictionaries, directories, yearbooks, maps and handbooks is available for reference use in the library.
Cambodiana Collection
The Cambodiana collection is a specialized research collection of around 3,500 books and documents relating to the culture and history of Cambodia, including books by Cambodians, and books published in Cambodia or about Cambodia. In addition the following resources are available for consultation on request:
Speeches of King Norodom Sihanouk
Reach Kech (Journal officiel) 1911-1972
1993 UNTAC election documents
Palm Leaf Manuscripts
Tripitaka
Kampuchea Soriya Journal
Educational Resources Center (ERC)
The ERC is a specialized research collection that has been developed for researchers and readers interested or involved in education, policy planning and education provision in Cambodia. This collection includes both printed and digital resources.
Serial Collection
This is a "reference only" collection of over 130 items in Khmer and English of both local and international publications; it includes scholarly journals, magazines, newspapers and bulletins.
CD-DVD Collection
CDs and DVDs covering a wide range of subjects, and often linked to particular textbooks can be borrowed for a short period of time for use in the library.
American Shelf
Journal Databases via Internet
The US Embassy in Phnom Penh donated this small reference collection of books about American politics, culture and history. HSL has free access to AGORA, OARE, DOAJ, Highwire Press and other journal databases. Please ask HSL staff for information.
HSL has free access to AGORA, OARE, DOAJ, Highwire Press and other journal databases. Please ask HSL staff for information
Contact Info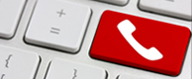 Campus I, RUPP


Director:

Mrs. Pou Vanny (Graduate Diploma in Information Management - Librarianship, University of New South Wales)

Tel:(855) 23-630-3032;
(855) 12-619-696

Email: rupphunsenlib@online.com.kh
hunsenlib@rupp.edu.kh
Deputy Director:
Mr. Chhiem Kan (MBA, PPIU)

Tel: (855) 12-854-089
Opening Hours:
Monday-Friday: 7.30am - 5.00pm
Saturday: 8.00am - 4.00pm
Sunday and international and public holidays: Close
Scholarship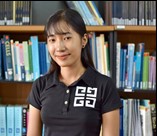 For students who are looking for a scholarship, RUPP provides a number of sources of scholarships. read more...