Faculty of Engineering
The Faculty of Engineering at Royal University of Phnom Penh offers a unique and innovative curriculum to prepare students for modern engineering practice. Team-based project learning encourages students to carry on the life-long learning process, to integrate engineering applications within a team environment, and to foster interdisciplinary thinking. Completing one of the engineering programs offered by FE provides students a solid engineering education and great career opportunities.
Interested in pursuing Engineering Undergratudate Studies
Download FE Leaflet (Khmer) - Download FE Leaflet (English)
Faculty of Engineering of Royal University of Phnom Penh is a newly established faculty with the purpose of promoting and building high quality human resource in engineering in Cambodia. The field of engineering in Cambodia is lacking behind compared to her neighboring countries. At the start, the faculty is to offer three different fields: IT Engineering, Telecommunication and Electronic Engineering, and Bioengineering.
Contact Info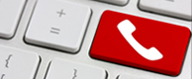 Email: fe.info(at)rupp.edu.kh

Room #219, Campus I

facebook page: fb.me/rupp.fe