Admission Information
Admission of scholarship students
The Faculty of Engineering provides 35 scholarships every year. It is a government scholarship which is administered by the Ministry of Education, Youth and Sport based on the results of the High School exam in Science and Social subjects.
Admission for private students
For the admission to the Faculty of Engineering, applicants must obtain the High School Graduate Certificate, meet the required admission point score and satisfy specified subject requirements.
Contact Info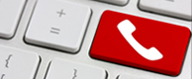 Email: fe.info(at)rupp.edu.kh

Room #219, Campus I

facebook page: fb.me/rupp.fe