Admission Requirements
Admission of scholarship students to the Bachelor's Degree program is administered by the Ministry of Education, Youth and Sport based on sound results of the High School exam in Mathematics and Social Science subjects. Private students are selected by the faculty. The students are required to sit for the English proficiency examination and the subject-specific examination.
The candidates who wish to pursue a Master's degree in Education need to hold Bachelor's Degree in related fields before they are permitted to sit for the English proficiency exam. The exam consists of vocabulary, sentence structure, and reading sections. The candidates are also required to select one of the two topics provided to write an essay of two or three pages. The topics are related to the field that they have selected.
There are four important requirements for those who wish to be admitted to the doctoral program at the Faculty of Education. First, they must possess Master's Degree in related fields with at least three years of working experience. They must demonstrate satisfactory English proficiency. They have at least an IELTS score of 6.0, or iBT (Internet-Based TOEFL) score of 61, or Paper-Based TOEFL score of 500. They must pass their research proposal defense with the faculty screening committee. They are also required to pass the face-to-face interviews with the screening committee.
Contact Info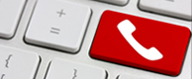 Dr. Sok Soth
Dean

210B, Building A, Royal University of Phnom Penh

Email: sothsok@gmail.com