Mission
To promote students learning abilities by offering a new curriculum suitable for the development of curricula in the region.

To develop a new and modern curriculum which responds to the needs of students to enable them to continue their studies towards a Bachelors Degree.

To encourage the compiling and developing of more documents for all subject areas in the library.

To add more laboratory facilities for students in the field of science.

To examine and evaluate the existing curriculum.
Contact Info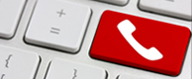 Head of Department:
Ms. Ith Putheary

foundation.info(at)rupp.edu.kh

Tel: (855) 16-862-497

Room: #218, Campus I