Resources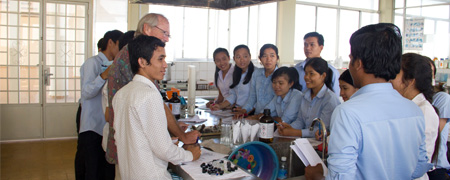 Students have access to an excellent collection of chemistry reference texts in English and a database of online journals in the Hun Sen Library, which is the largest in Cambodia, located on Campus I. Reference texts in Khmer have been prepared to support most subjects and an English-Khmer dictionary of technical terms in Chemistry is available. In addition, the Department of Chemistry maintains laboratories for laboratory teaching and research in the fields of general, organic, analytical, physical and inorganic chemistry. A laboratory for Food Technology is currently being prepared for student use.
Chemistry in Khmer
Contact Info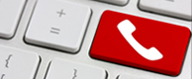 Head of Department:
Mr. Chey Thavy

Email: chey.thavy(at)rupp.edu.kh

Email: chemistry.info(at)rupp.edu.kh

Tel: (855) 16-838-379

Office Room: Campus I, RUPP
Scholarship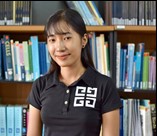 For students who are looking for a scholarship, RUPP provides a number of sources of scholarships. read more...