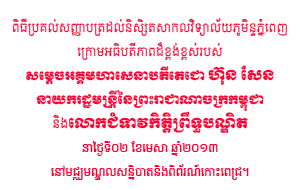 UNIVERSITY NEWS

Guest Lecture Introduction to IBM and the IBM Corporate Service Corps Program 2012-03-21 11:03:57 Christian Hunt and Niraj Patel are IBM employees participating in a unique program that IBM has created called the IBM Corpor Read more...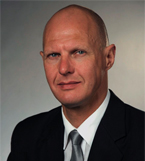 Guest Lecture An Introduction to Mobile Communication and Mobile Computing 2012-02-09 11:22:03 Prof. Dr. Alexander Schill from Technische Universität Dresden, Germany will give a lectures on Mobile Read more...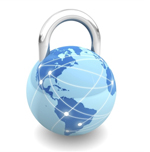 Guest Lecture Cloud Computing Security: Past, Present and Future 2012-06-09 10:42:15 The mistrust and fear of placing important data into the hands of cloud service providers are some of the key barriers to clo Read more...
New Enrollment
Hotspot
RUPP's hotspot is open for RUPP's staff to register now. Click
register
here!
Best IT Education Institution 2011 & 2012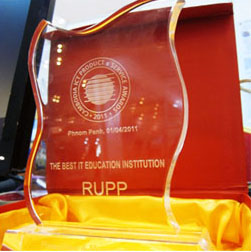 ICT Award
Student Life

Foreign students who are interested in studying in Cambodia should first approach their national government. read more...