Admission
Eligibility
To be eligible for the Masters of Science in Biodiversity Conservation, applicants must be under the age of 45 and fulfil one of the following:
Hold a Bachelor of Science (B.Sc.) in any science field field (priority will be given to students with a higher GPA);

or



Hold a bachelor degree in any field and have a minimum of 2 years work experience in the natural science field (certification of employment required)
Admission Requirements
To apply, students need to present:
One completed application form, including three 4x6 cm and two 3x4 cm photographs against a white background

A covering letter (In English) stating why you wish to undertake the Masters degree and your goals after graduating (2 pages maximum)

Evidence of proficiency in spoken and written English (recent qualifications only)

Certification of employment (if required)
Student Selection
Successful applicants will undertake a bridging course for eight weeks from early-October to late-November, which concludes in written examinations on each subject studied. Candidates performing well in these exams are then selected in January for admission to the first year of the Masters programme which begins in February.
Fees
On completion of the bridging course, successful candidates are required to pay a fee of USD $250 per semester to the Centre for Biodiversity Conservation at the Royal University of Phnom Penh. The Masters programme consists of four semesters and so the total tuition fee for the programme over the course of its two years is USD $1,000. Payment of tuition fees is due at the start of each semester and failure to meet this requirement will result in the candidate being deferred or ejected from the programme. Staff from the Royal University of Phnom Penh who meet the admission requirements of the Masters programme are exempt from this fee.
Tuition Scholarships and Research Grants
A range of scholarships are currently available for students entering the first year of the Masters programme in February 2017
Courtesy of the International Crane Foundation, one scholarship worth $1,000 is available for male and female students interested in studying a wetland-related subject for their second year thesis,

Courtesy of the Kannitha Fund (administered by Fauna & Flora International), one scholarship covering tuition fees is available exclusively for female students,

Courtesy of the Conservation International, scholarships are available for students interested in studying biodiversity and fish in the Tonle Sap Lake,

Courtesy of the Centre for Biodiversity Conservation, additional scholarships for tuition fees are awarded to the highest scoring students not receiving any other award on the Masters programme in each semester of the first year,

And other upcoming available scholarships when the semester starts.
It is anticipated that further scholarships will be announced for students starting the Masters programme in 2017. Financial support is also available from the Centre for Biodiversity Conservation for all students for their second year thesis research, as is assistance for students wishing to present their work at international conferences and other gatherings.
Contact Info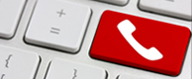 Dr. Ith Saveng

Tel: (855)12 507 492

Mr. Kheam Sokha

Tel: (855)92 299 474

Email: mbiodiversity.info(at)rupp.edu.kh

Office: Room #415, Campus I
Student Life

Foreign students who are interested in studying in Cambodia should first approach their national government. read more...