Background
Cambodia supports a rich biodiversity yet is one of the least known countries worldwide. In addition to forming an important part of the Indo-Burma Hotspot, containing four Global Ecoregions and 40 Important Bird Areas, it possesses many of the best remaining forests and wetlands in mainland Southeast Asia, with countless endemic and globally threatened species. Though knowledge of Cambodian biodiversity remains limited, recent years have seen an astonishing rise in the number of species documented (Daltry, 2008; 2011). Much of this research has been led by international biologists however, due to the chronic shortage of Cambodian scientists. As a consequence, Cambodia's current ability to manage its natural heritage is severely hampered both by a lack of skilled people and biological information.
As the country moves towards greater development and prosperity, there needs to be a clearer understanding of how to manage and use its natural heritage wisely. Natural resources are the mainstay of Cambodia's economy: more than 80% of Cambodians depend directly on natural resources for subsistence and income, and all utilize wild resources such as fish and timber. With pressures on biodiversity and the environment increasing, there is a risk of losing much of this natural wealth forever; to the detriment of present and future generations. As a result, the lack of national capacity and reliable biodiversity data has been highlighted in all recent priority-setting exercises, including the National Biodiversity Strategy and Action Plan (RGC, 2002).
The Masters of Science in Biodiversity Conservation was established in 2005 to address the urgent need for qualified conservationists to guide Cambodia towards sustainable development, address existing knowledge gaps, and uphold the nation's commitments to conserving its biodiversity. Partner organisations assisting the Masters programme include:
Angkor Centre for Conservation of Biodiversity, Cambodia

Bat Conservation International, USA

Conservation International, Cambodia

Conservation Leadership Programme, UK

Copenhagen Zoo, Denmark

Critical Ecosystems Protection Fund, USA

Darwin Initiative, UK

Harrison Institute, UK

Helping Address Rural Vulnerabilities and Ecosystem Stability Program, Cambodia

Hungarian Natural History Museum, Hungary

Institut Pasteur du Cambodge

International Crane Foundation, USA

John D. and Catherine T. MacArthur Foundation, USA

Kannitha Fund, Australia

King Mongkut's University of Technology, Thailand

La Sierra University, USA

Margaret A. Cargill Foundation, USA

Ministry of Environment, Cambodia

Ministry of Agriculture, Forestry and Fisheries, Cambodia

Murdoch University, Australia

Museum National d'Histoire Naturelle, France

North Carolina Museum of Natural Sciences, USA

Prince of Songkla University, Thailand

Royal Botanical Garden Edinburgh, UK

Rufford Foundation, UK

Scientific Capacity Development Initiative, Cambodia

Texas State University, USA

Texas Tech University, USA

US Fish and Wildlife Service

US Agency for International Development

Vietnam-Russia Tropical Centre, Vietnam

Wildlife Conservation Society, Cambodia

WorldFish, International

Zoological Parks and Gardens Board of Victoria, Australia
References:
Daltry, J.C. 2008. Editorial – Cambodia's biodiversity revealed. Cambodian Journal of Natural History, 2008(1): 3-5.
Daltry, J.C. 2011. Editorial – Finders, keepers. Cambodian Journal of Natural History, 2011(2): 77-78.
Royal Government of Cambodia. 2002. National Biodiversity Strategy and Action Plan. Ministry of Environment & FAO/UNDP/GEF Project CMB/98/G33, Cambodia.
Contact Info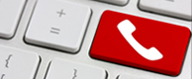 Dr. Ith Saveng

Tel: (855)12 507 492

Mr. Kheam Sokha

Tel: (855)92 299 474

Email: mbiodiversity.info(at)rupp.edu.kh

Office: Room #415, Campus I
Scholarship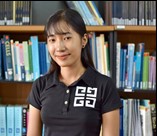 For students who are looking for a scholarship, RUPP provides a number of sources of scholarships. read more...