Curriculum
The Masters curriculum is a two-year part-time programme which consists of three stages. Students are evaluated at the end of each stage, and only those with adequate grades may proceed to the next stage.
Stage 1: Bridging Course
The first stage of the curriculum consists of an eight-week bridging course from mid-September to November each year, which entails three hours of lessons a day for three days each week. Entrance to the M.Sc. programme depends on the applicant passing exams at the end of the bridging course. The bridging course includes four subjects: 1) Biostatistics; 2) General Biology; 3) Ecology and Evolution; and, 4) English for Academic Purposes. The bridging course does not contribute any credits towards the final Masters degree.
Stage 2: Masters Course, Year One (42 credits)
The second stage of the curriculum consists of two semesters of classes (February-June and September-January each year). Classes are normally confined to the afternoons, though several courses also include short field trips. Each semester includes a fortnightly guest lecture series provided by visiting academics and conservation professionals working in Cambodia and overseas. After the first year, and if adequate grades have been achieved, students progress to the third stage (or second year) of the Masters curriculum. Students who fail to achieve adequate marks in first year courses can return to repeat failed courses, but cannot graduate from the Masters programme until satisfactory grades have been achieved.
Stage 3: Masters Course, Year Two (12 credits)
The second year of the Masters curriculum consists of a dissertation, which requires students to produce an original research thesis. (Each student develops a thesis proposal during the second semester of the first year). For their theses, students are encouraged to address subjects relevant to contemporary conservation issues in Cambodia and students often undertake their projects in collaboration with national or international organisations, many of whom offer employment after they graduate.
Subjects covered during the first and second year of the Masters programme are as follows:
YEAR ONE

Semester One (22 credits)
Course
Credits
Research Analysis: A Process of Inquiry
4
Scientific Writing and Data Presentation
2
Research Methods & Applied Statistics
4
Integrated Natural Resource Management
5
Global Climate Change
3
Environmental Impact Assessment
2
Environmental Law
2
Semester Two (20 credits)
Course
Credits
Species Conservation
6
Behavioural Ecology: An Evolutionary Approach
5
Geographical Information Systems (GIS)
2
Ecological Field Techniques
3
Project Cycle Management
2
Protected Areas Management
2

YEAR TWO

Semesters One and Two
Course
Credits
Research Thesis
12
Contact Info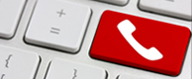 Dr. Ith Saveng

Tel: (855)12 507 492

Mr. Kheam Sokha

Tel: (855)92 299 474

Email: mbiodiversity.info(at)rupp.edu.kh

Office: Room #415, Campus I
Student Life

Foreign students who are interested in studying in Cambodia should first approach their national government. read more...