Admission Requirements
Admission to the Master of Science in Climate Change follows existing RUPP rules for postgraduate entry:

A bachelor degree or equivalent degree in natural or social sciences from a recognised University in the field of natural resource management, development studies, forestry, fisheries, agriculture, environment, geography, biology, mathematics, physics, computer science; or

A degree in any discipline from a recognised University

Potential students must pass an Entrance Examination

Potential students from a non-science background must successfully pass a three course Bridging Program prior to enrolment
Application Requirements
Application form (2) (one in Khmer and one in English for Cambodian applicants; one in English for foreign applicants)

A certified copy of Bachelor's degree or an equivalent

A copy of bachelor transcript

Research Plan (completed with the application forms)

Recent 4 x 6 photos (3)

Recent 3 x 4 photos (2)

Application and Entrance Examination Fees: US$ 20.00 (non-refundable)
| Documents | Type | Download |
| --- | --- | --- |
| MCC Application Form in Khmer | DOC | Download |
| MCC Application Form in English | DOCX | Download |
Entrance Examination
The entrance examination is organized to test knowledge of students in general basic science and their English proficiency. The test of general basic science lasts 120 minutes while English test (interview) takes 20 minutes.
Tuition Fee
The tuition fee for the entire program (24 months) is US$ 2,000 for Cambodians or US$ 4,000 for foreigners. This fee should be paid by US$ 500.00 or 1,000 installments at the beginning of each semester or by US$ 1,000 or 2,000 installments at the start of each academic year.
Class Schedule Available
Week Day
Time
Weekend
Time
Monday-Friday
8:00-20:00
Saturday
08:30-11:30
Saturday
08:30-11:30
14:00-17:00
Sunday
08:30-11:30
Academic Calendar
Registration Deadline: Feb/Oct 16

Examination Date: Feb/Oct 27

Class Start: Mar/Nov
Contact Info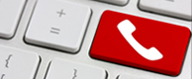 Program Committee:
Tel: (855) 16-506-888
(855) 11-956-973

Email: mcc@rupp.edu.kh

Office: Room 317A, Building A
Student Life

Foreign students who are interested in studying in Cambodia should first approach their national government. read more...