Research and Publication
The Master program in Climate Change is preparing the strategic plan of research topics with high priority which supports the policy development as well as program implementation within Cambodia. The program is also seeking collaborative research projects with various agencies and academic institutions in the region.
Contact Info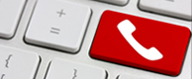 Program Committee:
Tel: (855) 16-506-888
(855) 11-956-973

Email: mcc@rupp.edu.kh

Office: Room 317A, Building A
Student Life

Foreign students who are interested in studying in Cambodia should first approach their national government. read more...