Vision and Goals
The Master of Science in Climate Change aims to support the Cambodian Governments' existing initiatives in climate charge adaptation and resilience by providing a strong capacity building opportunity for both the public and private sector in Cambodia. International students who want to learn from experts in the field in a groundbreaking degree in a developing country will be exposed to a professional learning environment in an academic department with a commitment to excellence.
The Master of Science in Climate Change is designed to develop human resources at the mid-level of government agencies who currently lack capacity for climate change adaptation, mitigation and development planning. In addition, the Master of Science in Climate Change will attract new science graduates, graduates from any discipline and qualified professionals who are currently working in fields related to climate science and climate change in the public and private sectors.
Contact Info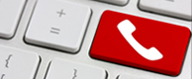 Program Committee:
Tel: (855) 16-506-888
(855) 11-956-973

Email: mcc@rupp.edu.kh

Office: Room 317A, Building A
Scholarship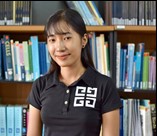 For students who are looking for a scholarship, RUPP provides a number of sources of scholarships. read more...