Master of Developement Studies
Now Accepting Applications for Cohort 12!
Application Deadline: 16 October 2016
Written Exam and Interview: 22 October 2016
Course Start: 19 November 2016
MA Program Brochure
Contact Info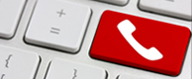 Room #216A, Building A, Campus I

Email: mds@rupp.edu.kh

Tel: +855-92-791-070

+855-12-233-994
Student Life

Foreign students who are interested in studying in Cambodia should first approach their national government. read more...