Introduction
The Master of Arts programs at FDS is diversified from the MA in Development Studies program, which has been running since 2006. Due to an expansion of the faculty and a need to specialize in respective fields, FDS offers in-depth and concrete MA programs in three streams in accordance with its Bachelor's programs: Major in Community Development, Major in Economic Development, and Major in Natural Resource Management and Development.
Note: The current cohorts of the MA in Development Studies program are taking the current courses until their graduation.
Contact Info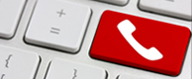 Room #216A, Building A, Campus I

Email: mds@rupp.edu.kh

Tel: +855-92-791-070

+855-12-233-994
Student Life

Foreign students who are interested in studying in Cambodia should first approach their national government. read more...