Academic Staff
Full Lecturing and Supervision Staff
| Name | Position/Affiliation |
| --- | --- |
| Mr. Chhinh Sitha, Ph.D. | MEd. Program Director |
| Ms. Tao Nary, PhD | MEd. Deputy Program Director |
| Ms. Keng Chan Sopheak, PhD | Lecturer/MEd |
| Mr. Heng Kreng, PhD | Lecturer/MEd |
| Mr. Ly Monirith, PhD | Lecturer/MEd |
| Ms. Chhoun Rumreassey, PhD | Lecturer/MEd |
| Ms. Haing Sivpheng, Med | Lecturer/MEd |
| Mr. Sot Visal, MEd | Lecturer/MEd |
| Mr. Hor Youhan, MEd | Lecturer/MEd |
| Ms. Khieu Dany, MEd | Lecturer/MEd |
| Mr. Chey Chan Oeurn, PhD | RUPP Lecturer |
| Ms. Gail Dickinson, PhD | Fulbright Scholar to MEd program |
| Mr. No Fata, Ph.D | Lecturer/ MoEYS |
| Mr. Dy Sam Sideth, PhD | Lecturer/MoEYS |
| Mr. Mok Sarom, PhD | Lecturer/ MoEYS |
Part-time Lecturing and Supervision Staff
| Name | Position/Affiliation |
| --- | --- |
| H.E. Neth Barom, PhD | RAC Advisor |
| Mr. Nith Bunlay, PhD | Deputy Director General, Higher Education Directorate |
| Mr. Un Leang, PhD | Deputy Director, Department of Higher Education |
| Mr. In Vichet, PhD | ILF Lecturer |
| Mr. Ros Soveacha, PhD | Education Specialist/UNESCO |
| Mr. Leng Simmon, PhD | IFL Lecturer-RUPP |
| Mr. Yun Kea, PhD | IFL Lecturer-RUPP |
| Mr. Heribert Hinzen, PhD | Regional Director/DVV International |
| Mr. Ouk Diven, PhD | Lecturer/RUPP |
| Mr. Roth Chhang, PhD | Director of Graduate Program Accreditation/ACC |
| Ms. Ngoun Sokcheng, PhD | Official, MoEYS |
| Mr. Chan Sophal, MEd | Lecturer/IFL-RUPP |
| Ms. Heng Sokha, MEd | M.A Coordinator/IFL-RUPP |
| Mr. Vong Chhorvy, MEd | Lecturer/IFL-RUPP |
| Mr. Sam Chan Phirun, PhD Candidate | Lecturer/IFL-RUPP |
Guest Lecturers
In addition to taking regular courses, students will attend various guest lecturing sessions on emerging and vital issues related to education. Distinguished guest lecturers include high-ranking officials from MoEYS, expatriate consultants and technical advisors, country directors of NGOs, and education program specialists of well-known organizations.
Contact Info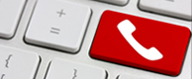 Physical Office
RUPP Campus I, Building A, Room 210B, Russian Blvd.

Tel: 089-530-145

E-Mail: FoE@rupp.edu.kh
Dr. Sok Soth
Dean

Email: sothsok@gmail.com
Mr. Heng Nareth
Program Assistant

Tel(855) 012-878-197

Email: hengnarethmed@gmail.com
Mr. Chin Sam Ath
Program Assistant

Tel(855) 089-575-819

Email: samathchinmed@gmail.com
Student Life

Foreign students who are interested in studying in Cambodia should first approach their national government. read more...