Approval
Approval
Master Program of Education at RUPP was recognized by the Ministry of Education, Youth, and Sports under Brakas number 1190, dated on July 07, 2006.
Contact Info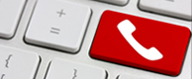 Physical Office
RUPP Campus I, Building A, Room 210B, Russian Blvd.

Tel: 089-530-145

E-Mail: FoE@rupp.edu.kh
Dr. Sok Soth
Dean

Email: sothsok@gmail.com
Mr. Heng Nareth
Program Assistant

Tel(855) 012-878-197

Email: hengnarethmed@gmail.com
Mr. Chin Sam Ath
Program Assistant

Tel(855) 089-575-819

Email: samathchinmed@gmail.com
Student Life

Foreign students who are interested in studying in Cambodia should first approach their national government. read more...