Enrollment
Admission
To be admitted to the program, applicants must:
hold a bachelor degree in any field or an equivalent;
achieve a pass in the written entrance examination
Application requirements
Application forms (one in Khmer and one in English)
A certified copy of Bachelor Degree or an equivalent
Transcript
Recent 4 x 6 photos (4) (White Background)
Recent 3 x 4 photos (2) (White Background)
Application and Entrance Examination Fees: US$ 20.00 (non-refundable).
Entrance Examination
The entrance examination is divided into two parts lasting for 90 minutes each. In part 1, the candidates are required to write two short essays in English on education-related topics. In part 2, they take an English proficiency test focusing on Vocabulary, Grammar, and Reading.
Tuition fees
The tuition fee for the entire program is US$ 2,200.00. This fee should be paid by US$ 370.00 installments at the beginning of each Term or by US$ 1110.00 installments at the start of each academic year. Foreign students will be charged double.
Application Form
Application form can be downloaded from the following link:
| Name | Download |
| --- | --- |
| Application Form in English | Download |
| Application Form in Khmer | Download |
Contact Info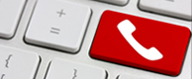 Physical Office
RUPP Campus I, Building A, Room 210B, Russian Blvd.

Tel: 089-530-145

E-Mail: FoE@rupp.edu.kh
Dr. Sok Soth
Dean

Email: sothsok@gmail.com
Mr. Heng Nareth
Program Assistant

Tel(855) 012-878-197

Email: hengnarethmed@gmail.com
Mr. Chin Sam Ath
Program Assistant

Tel(855) 089-575-819

Email: samathchinmed@gmail.com
Scholarship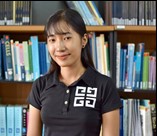 For students who are looking for a scholarship, RUPP provides a number of sources of scholarships. read more...