Important Policy
A. Grading policy
Grading System
| Mark Obtained in % | Grade | Grade Point | Meaning |
| --- | --- | --- | --- |
| 85%-100% | A | 4.00 | Excellent |
| 80%-84% | B+ | 3.50 | Very good |
| 70%-79% | B | 3.00 | Good |
| 65%-69% | C+ | 2.50 | Fairly Good |
| 50%-64% | C | 2.00 | Average |
| 50% | F | 0.00 | Fail |
B. Attendance Policy
Student attendance at class is required by the program. If a student is absent MORE than 4 times from class they automatically FAIL the course. These students are not eligible for the supplementary examination.
Definitions
Absences: absence from one class = 1 absence
Lateness to class = ½ of an absence
Lateness to class after a break = ½ of an absence
Leaving class before it has finished = ½ of an absence
Please note: whilst not a requirement, it is considered a courtesy and demonstrates a professional attitude towards their own learning if a student can email their lecturer 24 hours before class to inform them of their intended absence. Such an email is only to inform the staff member concerned it is not seeking permission to be absent. Absence from class is the decision of the student.
C. Supplementary examination Policy
If a student fails a course he/she will be considered eligible to be offered a supplementary examination under the following conditions:

The student must have failed the course in the range of 40 – 49 marks.

The student has met the course Attendance requirements – ie. no more than 4 recorded Absences.

A supplementary examination will only be offered to eligible students (described above) and will be offered within 30 days of being informed by their lecturer.

A student who fails a supplementary exam will be required to repeat the course.

Only grades C and F are available in the results of a supplementary examination.

The form, date and content of the supplementary examination are decided by the course lecturer in consultation with the program director.
D. Payment of Tuition Fee
Usually the program collects the tuition fee from students and pays to the Account Office of the university. Then, the program will make a budget plan for each Term to request for the release of funds back from the Account Office. Failing to pay on time will cause problems in requesting the budget needed for each Term, thus causes problems to the daily operation of the program. Therefore, students are required to adhere to the following policy:
Students are required to pay the tuition fee not later than 3 weeks after the commencement of the term.
| Payment | Tuition Fees (US$) |
| --- | --- |
| 2 Years | 2,100.00 |
| 1 Year | 1,050.00 |
| 1 Term | 350.00 |
Any student who fails to pay by the 3rd week might not be accepted into the degree, unless the student discusses directly with the Program Director to arrange for new payment dates. Results of any assessment will be withheld and recorded as a FAIL on the assessment record for any payment defaulter.
E. Suspension Policy
Students who wish to suspend from the degree are required to notify their case to the program director by the third week of the Term. If they wish to suspend for only one Term, they are required to make a written request to the program Director. If they wish to suspend for one year, they are required to make a written request to the MoEYS. If the students fail to make the request on time, they are considered as "failing the course" or "dropping out" of the program.
F. Thesis Policy
Term 3 is a determining term for students to stay enrolled in the program or to leave the program with graduate diploma in education. Students will take one seminar and two core subjects-Qualitative Research in Education and Quantitative Research in Education. Students must get at least two Bs from the three subjects and one of which must be SEMINAR 1. Any student who does not get B from a combination of Seminar 1 and one of the two subjects will be no longer qualified for the program. Any student who get at least B for seminar 1 and B for Qualitative Research in Education but less than B for Quantitative Research in Education will be qualified to write a qualitative thesis research. Likewise, student who gets B for research seminar 1 and B for Quantitative Research in Education and less than B for Qualitative Research in Education will be qualified to write a quantitative thesis research. Students who get at least B for the three subjects have their own choice for conducting their thesis research-qualitative or quantitative.
G. Selection of Major
At the end of Term 3, students will be required to select one of the offered majors and must pass the two subjects within that strand.

Contact Info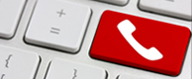 Physical Office
RUPP Campus I, Building A, Room 210B, Russian Blvd.

Tel: 089-530-145

E-Mail: FoE@rupp.edu.kh
Dr. Sok Soth
Dean

Email: sothsok@gmail.com
Mr. Heng Nareth
Program Assistant

Tel(855) 012-878-197

Email: hengnarethmed@gmail.com
Mr. Chin Sam Ath
Program Assistant

Tel(855) 089-575-819

Email: samathchinmed@gmail.com
Student Life

Foreign students who are interested in studying in Cambodia should first approach their national government. read more...