Program Schedule
The program runs for a period of sixth terms, lasting 15 weeks each.
Day
Time
Saturday
08:00 - 11:00
14:00 - 17:00
Sunday
08:00 - 11:00
Academic calendar*
| Event | Date |
| --- | --- |
| Startup application | July 06th, 2017 |
| Application deadline | December 07th, 2017 |
| Written exam | December 16th, 2017 |
| Announcement of result | 1st Week of January, 2018 |
| Registration deadline | January 20th, 2018 |
| Course commencement | January 27th, 2018 |
* If the date is not overlapping with public holiday
Instructional method
The medium of instruction is English and Khmer.
Each subject contains relevance to Cambodian context, analytical skills, writing skills, and library and internet research skills.

The program adopts co-teaching by RUPP lecturers and national and international academics and practitioners in the arena of education.

The program may also includes study tours, fieldworks, guest lectures, seminars, and workshops convened by relevant education stakeholders.

Using a social-constructivist educational approach those teaching in the degree aim to teach students HOW to learn rather than WHAT to learn.

Instruction and assessment are intimately connected and there may be use of both formative and summative assessment within a subject.
Contact Info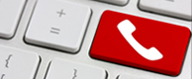 Physical Office
RUPP Campus I, Building A, Room 210B, Russian Blvd.

Tel: 089-530-145

E-Mail: FoE@rupp.edu.kh
Dr. Sok Soth
Dean

Email: sothsok@gmail.com
Mr. Heng Nareth
Program Assistant

Tel(855) 012-878-197

Email: hengnarethmed@gmail.com
Mr. Chin Sam Ath
Program Assistant

Tel(855) 089-575-819

Email: samathchinmed@gmail.com
Scholarship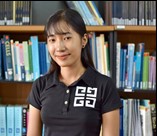 For students who are looking for a scholarship, RUPP provides a number of sources of scholarships. read more...