Goal
Graduates of the M.A. program in philosophy at RUPP will:
Understand and analyze fundamental philosophical questions, especially those which have shaped the Cambodian idea landscape, and

Compare responses to those questions across Eastern and Western philosophical traditions;

Evaluate the philosophical claims of recognized philosophers and

Articulate and defend their own views;

Comprehend the major theories of moral philosophy and hone ability to apply them to real-life situations;

Develop advanced research skills;

Write an original, high-quality philosophy thesis;

Improve English language competency which includes

developing ability to read and understand primary texts in philosophy;

strengthening skills in philosophical essay writing;

improving speaking skills and confidence through presentations, debates, and other activities;

increasing breadth of knowledge of philosophical terminology in English.
Contact Info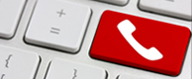 Program Coordinator:
Dr. Saphon Somolireasmey

Tel: (855) 12 250 368
(855) 69 777 855

Email: saphon.somolireasmey@rupp.edu.kh

Office: Campus II
Assistant to the Program:
Prof. Mech Samphors

Tel: (855) 12 581 106

Email: mech_samphors@yahoo.com

Address: Office of MA in Philosophy (Room: 111), Royal University of Phnom Penh (Campus 2)
Scholarship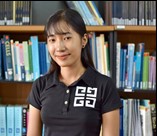 For students who are looking for a scholarship, RUPP provides a number of sources of scholarships. read more...