Introduction
In accordance with the 2014-2018 Strategic Plan of the Royal Government of Cambodia and with the aim of fulfilling the need to develop human resources in Cambodia's education sector, a Master of Arts in Philosophy at the Royal University of Phnom Penh is herein proposed.
"Philosophy" as a term means the love of wisdom. Philosophy as an area of study focuses on the fundamental nature of reality. The goal is to uncover the truth about some of the most fundamental concepts of human existence, e.g., knowledge, the mind, causality, the good. Philosophical pursuits include examining the ideas of the most influential thinkers throughout time and moving these ideas forward through philosophical research. Students who pursue a Master of Arts in Philosophy will be engaged in just this enterprise. Their development will contribute to the overall enrichment of Cambodia's intellectual environment and enable them to become the next generation of educators and leaders in civil society who are actively engaged in the development of Cambodia.
Even though philosophy is highly beneficial to society, there is not yet investment in the study of philosophy at the post-graduate level. In fact, there is currently no program in Cambodia that offers graduate-level study in philosophy. In order to develop philosophical knowledge and skills in critical thinking required for the development of students, teachers, and future leaders in civil society, it is proposed that a Master in Arts in Philosophy be created at the Royal University of Phnom Penh.
Contact Info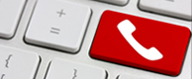 Program Coordinator:
Dr. Saphon Somolireasmey

Tel: (855) 12 250 368
(855) 69 777 855

Email: saphon.somolireasmey@rupp.edu.kh

Office: Campus II
Assistant to the Program:
Prof. Mech Samphors

Tel: (855) 12 581 106

Email: mech_samphors@yahoo.com

Address: Office of MA in Philosophy (Room: 111), Royal University of Phnom Penh (Campus 2)
Scholarship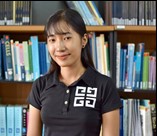 For students who are looking for a scholarship, RUPP provides a number of sources of scholarships. read more...