Master of Arts in Social Work
Now Accepting Applications!
Application Deadline: 05:00 pm, 10 December, 2014
Entrance Exam: 13th December, 2014
MA Program Brochure
Application Form
Contact Info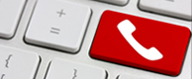 Acting Program Coordinator:
Mr. Kim Sovan Kiry
Dean, Faculty of Social Sciences and Humanities

Tel: (855) 12 822-049

Email: msocialwork.info(at)rupp.edu.kh

Email: kim.sovankiry(at)rupp.edu.kh

Office: RUPP Campus II
Student Life

Foreign students who are interested in studying in Cambodia should first approach their national government. read more...