CONFERENCE 2012 - HOW AND WHY DO WE START A SOCIAL ENTERPRISE?
25th August 2012 – Cambodia-Japan Cooperation Centre at the Royal University of Phnom Penh
At the 2011 Conference attendees gained a strong insight into the nature of social enterprises and the social economy across different sectors of activity and the provision of social products and services in Cambodia. However we had a lot to learn from this event. In 2012 we began our planning for the 2nd Conference with a workshop accommodating social enterprise practitioners and academics where we developed plans for a one day event providing a more engaging/practical learning experience for both the attendees and also for those involved in delivering the conference.
For 2012, instead of the presentation style of the 1st Conference, we opted for breakout workshops in the morning, with a digestion session after lunch followed by a panel session which addressed questions emerging from the day's proceedings.
On the 25th of August 2012, 320 people attended the 2nd Social Enterprise Conference of Cambodia. This number completely surpassed our expectation, and most of the attendees were Cambodian nationals as we had hoped. Attendees participated in workshops including:
Identifying business models to achieve social change
Challenges and opportunities for social entrepreneurship in Cambodia
Who benefits from different models for social enterprise?
Social enterprise marketing strategies and social value as the sales pitch
Financing the start up social enterprise
Each workshop had facilitators and working groups were formed within most of them to allow participants to discuss ideas in greater depth. In the afternoon we had presentations reporting back from the workshops and also discussions from young Cambodian Nationals who have been successful with social business proposals in the 2011/2012 National Small and Medium Enterprise Completion of Cambodia.
We genuinely hope that this conference and the workshops have inspired an increase in both the quantity and quality of student entries with social business ideas in the 2012/13 competition http://sme.puthisastra.edu.kh/index.aspx
Finally we finished the conference with a panel discussion which gave the opportunity for practitioners representing Friends International and Buddhism for Social Development Action, the business incubation and innovation service at BD Link, and social finance at Arun LLC, alongside a Cambodian academic, to give an informed perspective on the questions which emerged from the workshops.
Download Conference flyer 2012
Photos
Videos
Scholarship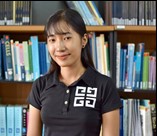 For students who are looking for a scholarship, RUPP provides a number of sources of scholarships. read more...