THE SOCIAL ENTERPRISE CONFERENCE OF CAMBODIA
As part of the DelPHE social enterprise project in Cambodia, the project partners, Royal University of Phnom Penh, University of Bradford and Friends International have set the objective to promote new networks and forums which bring students and social enterprise practitioners into contact and which raise wider awareness about social enterprises in Cambodia.
One of the main ways that the partner organizations have set out to achieve this objective is by establishing the Social Enterprise Conference of Cambodia as an annual event which brings together students, practitioners from social enterprises and NGO's, representatives from the private and public sector and the International Development Agencies to generate discussion and ideas about:
how social enterprises really can help to achieve development objectives like tackling poverty, social exclusion, health problems and environmental problems;
what are the opportunities for social enterprise and what are the support needs and capacity issues facing the sector in Cambodia
how we can encourage more Cambodian Nationals to become social entrepreneurs within their communities
In 2011 the first Social Enterprise Conference of Cambodia was held with high attendance, wide ranging discussion and great attention from the media which has spread the messages from the conference to a wider audience. In 2012 the second conference attracted even greater attention and provided a learning experience for Cambodian nationals who are thinking about starting a social enterprise.
We look forward to the Conference becoming established as an annual event which helps to drive social enterprise forward in Cambodia in the years ahead. Please take a look at the pages for both years so far to find out more about the conferences, and to view videos of the proceedings, interviews and news coverage. We will be updating each page for the years ahead as preparations are made and new events take place.
Scholarship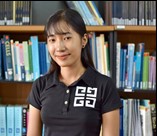 For students who are looking for a scholarship, RUPP provides a number of sources of scholarships. read more...