ABOUT THE DELPHE PARTNERSHIP
In April 2009, the Royal University of Phnom Penh Master of Arts Program in Development Studies, the Department of Development and Economic Studies at the University of Bradford in the United Kingdom, and the International NGO Friends International successfully collaborated on an application to the UK British Council for three years of seed funding to develop the post graduate tuition and academic research on social enterprise in Cambodia. This application was made under the UK Development in Higher Education Partnerships (DelPHE) initiative which is funded by the UK Department for International Development.
"The 'social enterprise' sector has a particularly important role to play in the processes of economic growth and poverty reduction - so a proposal in this area is especially pertinent"
Feedback from the UK British Council
Scholarship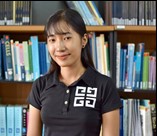 For students who are looking for a scholarship, RUPP provides a number of sources of scholarships. read more...