MODULE OUTLINE
The module maintains a core focus on the relationship between social enterprise and the not-for-profit sector in Cambodia where a number of International NGO's have turned towards social enterprise as a way to achieve their objectives and where a number of local NGO's are considering this model as a solution to the decline in the availability of donor funding. The module focuses on non-profit governance issues and ideas about community led economic development in addition to different models of social enterprise and ideas about the way in which social entrepreneurs can play important roles as 'change agents' who seek to maximise their social impact. The particular focus areas for different lectures include:


Introducing the social enterprise concept: integrating business and social objective
Different models of social enterprise: Non-profits, community enterprise, co-operatives and 'hybrid enterprise'
Stakeholder analysis and governance: beneficiaries, policy makers, investors
Social enterprise as part of a 'social economy': Making the most of Resources
Lessons from international development projects: Thinking critically about sustainability, social inclusion and social capital
Sustainable and scalable social impact and revenue generation
Measuring the impact: different forms of performance measurement
Incubating social enterprise: conventional business incubation and specific support needs for social enterprise
Conceptions of social entrepreneurship: The role of social entrepreneurs in the development of social enterprises
This course entails 45 contact hours, however an important component of these hours is the provision of workshops and seminars by professionals who are working in the field. This is designed to provide experiential learning which can be particularly helpful to NGO professionals who would like to learn directly form social enterprise practitioners with the NGO Friends International. There is also a workshop facilitated by professionals in the field which addresses the technical aspects of results based management and monitoring and evaluation.
Assessment is conducted through a mixture of individual assignments and group work assignments. In the first year of the DelPHE project the group work assignment consisted of a business plan for social enterprise and the workshops were specifically designed to prepare students for this undertaking.
Photos
Videos
Scholarship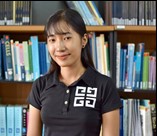 For students who are looking for a scholarship, RUPP provides a number of sources of scholarships. read more...