Enrollment
Enrolling for Degree Courses
The Royal University of Phnom Penh accepts two kinds of students for its degree and non-degree programs:
Non fee-paying students (scholarship)
Fee-paying students (private)
Fee-paying students can be admitted to the following courses:
Bachelor of Arts in English (English for Work Skills)
Bachelor of Arts in Geography and Land Management
Bachelor of Arts in Khmer Literature
Bachelor of Arts in Philosophy
Bachelor of Arts in Psychology
Bachelor of Arts in Sociology
Bachelor of Science in Biology
Bachelor of Science in Chemistry
Bachelor of Science in Computer Science
Bachelor of Science in Mathematics
Bachelor of Science in Physics
All Masters' level courses
All non-degree programs
All applicants for degree courses, whether non fee-paying or fee-paying, must have a High School Certificate or a Diploma from another institution of higher education. Some departments require further specialized knowledge, such as in English or computer literacy. Important Dates for New Enrolments (2007-2008)
*Please check with the Studies Office, Room 117, Campus I to confirm.
| | |
| --- | --- |
| August 2007 | Lists of students selected for scholarship grants available at Campus I |
| Early September | Registration at Study Office, Room 117, Campus I: nominate and the degree you wish to apply for(depending on Grade 12 examination results) and bring the required application documents as outlined below. |
| Early September | Register for and sit the National University Entrance Examination(for IFL & DMC only) |
| Mid-September | First Semester classes begin |
| October | Students must accept the placements they are offered or their placement will be cancelled. |
Obtaining a Non Fee-Paying Scholarship
As entrance to the University is highly competitive, each department has an admission quota set by the Ministry of Education, Youth and Sport (MoEYS). To gain admission to study for a degree at the Royal University of Phnom Penh on scholarship, applicants must hold a high school certificate. Since 2002, high school students have gained direct entrance to the University based on the results of their year 12 examination.
Scholarship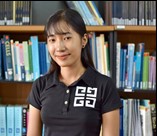 For students who are looking for a scholarship, RUPP provides a number of sources of scholarships. read more...