International Students
Foreign students who are interested in studying in Cambodia should first approach their national government. The government of the sending institution usually arranges directly with the Ministry of Education Youth and Sport (MoEYS) for entrance into RUPP. Upon acceptance to RUPP, foreign students usually attend a period of language study before attending lectures of other disciplines. Students who complete their full degree at RUPP receive a degree from RUPP. Students who complete a part of their degree at RUPP receive their degree from their home institution.
Recent International Students at RUPP (2007-2008)
Country
Number of Students
Vietnam
47
Laos
22
Korea
04
Japan
01
Scholarship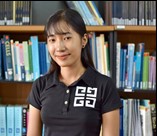 For students who are looking for a scholarship, RUPP provides a number of sources of scholarships. read more...