សេចក្តីជូនដំណឹង
UNIVERSITY NEWS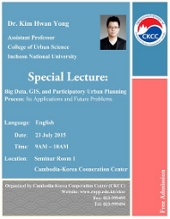 Special Lecture: Big Data, GIS, and Participatory Urban Planning Process: Its Applications and Future Problems 2015-07-18 17:30:23 It is a special lecture on big data, GIS, and participatory urban planning process Read more...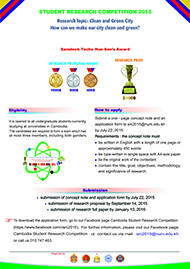 Student Research Competition 2015 2015-06-26 14:23:50 Research plays a vital role to solve environmental, social, and economic issues, and to strive for social change. Read more...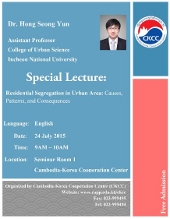 Special Lecture: Residential Segregation in Urban Area: Causes, Patterns, and Consequences 2015-07-18 17:35:33 It is a special lecture on residential segregation in urban area Read more...
Notice Board
Hotspot
RUPP's hotspot is open for RUPP's staff to register now. Click
register
here!
UN APCICT E-Learning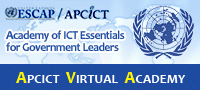 Best IT Education Institution 2011 & 2012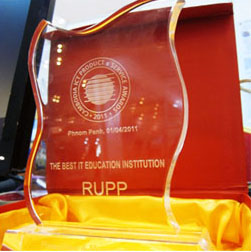 ICT Award
Student Life

Foreign students who are interested in studying in Cambodia should first approach their national government. read more...