Assessment

Students sit examinations throughout their degree. They are also assessed on a variety of other tasks, including assignments, laboratory reports and attendance.
Contact Info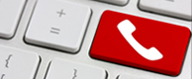 Head of Department:
Mr. Chey Thavy

Email: chey.thavy(at)rupp.edu.kh

Email: chemistry.info(at)rupp.edu.kh

Tel: (855) 16-838-379

Office Room: Campus I, RUPP
Student Life

Foreign students who are interested in studying in Cambodia should first approach their national government. read more...