Course Fees
Fees for Scholarship Students
All students on non fee-paying scholarships are required to pay a registration fee of 20,000 riel per year, except for students enrolled in the Bachelor of Education in English (TEFL), Bachelor of Arts in Media Management and Bachelor of Arts in Japanese, who must pay US$80 per year. The Japanese non-degree public course, also available to scholarship holders, costs US$35 per year. The University currently offers fee-paying (non-scholarship) placements in the programs outlined in the table below. The University plans to accept non-scholarship students across more disciplines in the future. Please contact the departments for more information.
Fees for Non-Degree Courses
Fees apply for all non-degree courses at the University. Please contact the course administrators for further information.
Undergraduate Department
Degree Offered
Cost for Fee-Paying Student
Department of Biology
Bachelor of Science in Biology
US$300/year
Department of Chemistry
Bachelor of Science in Chemistry
Bachelor of Science in Biochemistry
Bachelor of Science in Food Technology
US$300/year
Department of Computer Science
Bachelor of Science in Computer Science
US$450/year
Department of English, IFL
Bachelor of Arts in English
US$450/year
Department of French, IFL
Bachelor of Arts in French
Please contact department
Department of Geography & Land Management
Bachelor of Arts in Geography
US$250/year
Department of History
Bachelor of Arts in History
US$250/year
Department of Khmer Literature
Bachelor of Arts in Khmer Literature
US$250/year
Department of Mathematics
Bachelor of Science in Mathematics
US$250/year
Department of Philosophy
Bachelor of Arts in Philosophy
US$250/year
Department of Physics
Bachelor of Arts in Physics
US$250/year
Department of Psychology
Bachelor of Arts in Psychology
US$250/year
Department of Sociology
Bachelor of Arts in Sociology
US$250/year
Postgraduate Degrees
Master of Education
Master of Arts in Development Studies
Department of Biology
Master of Science in Biodiversity Conservation
Department of Chemistry
Master of Science in Chemistry
Department of Computer Science
Master of Science in Information Technology
Department of English,IFL
Master of Arts in TESOL
Please contact department for prices of all Masters degrees
Department of French,IFL
Master of Translation Science
Department of Linguistics
Master of Arts in Linguistics
Department of Mathematics
Master of Science in Mathematics
Department of Sociology
Master of Arts in Sociology-Anthropology
Scholarship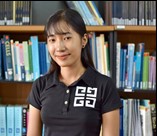 For students who are looking for a scholarship, RUPP provides a number of sources of scholarships. read more...