Shortcourse
In accordance with its mission, the I.T. Center offers short courses addressing current skills shortages in Cambodia. These courses are available to graduated RUPP students who wish to improve their computer literacy, and to members of the general public who wish to improve their employability by enhancing their computer skills.
Courses are offered in the following areas:
Computer OS and Hardware repair;
Maintenance servers;
Security and antivirus protection;
Setting up new LAN and WANs;
Develop and maintaining web applications; and
Outsourcing.
To address these topics, the I.T. Center teaches the following IT related short courses:
User Interface and Multimedia Web-based Contents

Duration: 32 Hours

Instructor: Mr. Phal Des

This course trains students in I.T. engineering and the role of the Web Master, who is responsible for interface design. Upon completion of this course, students understand the concepts behind User Interface Design; understand interface rules; use color and type; write Scenarios and design interfaces; and use Dreamweaver MX, Flash MX and ActionScript technology and software.

Web Development Part I

Duration: 80 Hours

Instructor: Mr. Phal Des

Students undertaking this course already know how to write simple, static Web pages using HTML and Cascading Style sheets, client-side JavaScript code and ASP 3.0. This course trains them to create dynamic Web pages using the latest Microsoft server-side technology, ASP.NET. Students create ASP.NET web pages that dynamically display content; display, manipulate, and modify data in a relational database; and display, manipulate, and modify XML data.

Web Development Part II

Duration: 70 Hours

Instructor: Mr Phal Des

PHP is a scripting language used to create dynamic, complex and robust Web pages. PHP is employed on millions of Web sites around the world and has quickly gained a large user base, ranging from small companies to government organizations. It is free and available for Web servers on many platforms, including UNIX/Linux and Windows. This course provides students with an overview of web client/server structures, and teaches them to build dynamic web pages using server-side and environment variables. Topics covered include: PHP syntax; processing HTML forms and generating HTML documents; PHP function extensions; file processing with PHP; building applications with cookies and session objects; sending emails with PHP; introduction to MySQL and MySQLi database management systems and SQL Language; introduction to developing PHP/MySQLi applications; advanced OOP with PHP; writing secure PHP code; PHP socket programming with TCP/IP; and PHP programming with XML.

Network/Internet system development

Duration: 150 Hours

Instructors: Mr. Ngorn Moi , Mr. Sok Sokharith, Mr. Keo Krisna

This course is designed for those aiming for a career in network administration. With an eye to this, all course work is complemented with practical case studies and exercises. Topics covered include: Introduction to networks; networking history; network operation systems; network protocol; network cables, jacks & wall plates; making and testing network cables; disk management; configuring disks for RAID level by Soft RAID and Hard RAID; monitoring and configuring RAID and Server systems with utility software; implementing networks using MS Windows 2003; post-installation procedures; understanding and using TCP/IP; Internet Protocol including transmission control protocol; TCP/IP Infrastructure; Routing and Remote Access Service (RRAS); Dynamic Host Configuration Protocol (DHCP); Windows Internet Name Service (WINS); Internet Information Service (IIS) for Web and FTP; Domain Name System (DNS); Network Load Balancing; ActiveX Directory; creating and managing User Accounts, shared folders and email accounts; power failures; joining client computers to the domain; configuring printers; running antivirus software; and installing wireless networks.

Design Patterns

Duration: 35 Hours

Instructor: Saovorak Khoy

This course serves as an introduction to design patterns, which are the best practice in software design. As part of this, students learn about a number of design patterns used in the software industry, including Model View Controler, Singleton, Factory, Strategy pattern, and others.
Contact Info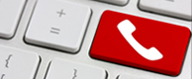 Deputy Director:
Mr. Ngorn Moi

Email:itcenter(at)rupp.edu.kh

Room #217B, Campus I

Tel: (855) 92-855-092
Scholarship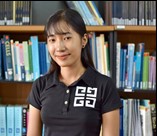 For students who are looking for a scholarship, RUPP provides a number of sources of scholarships. read more...