Book Preservation
All Collections in the Hun Sen Library are available to all library users who seek knowledge and information. Taking this into consideration, PLEASE:
Handle books with care
Do not damages books by writing, highlighting, cutting, folding, or tearing pages.
Do not steal any book from the library.
Contact Info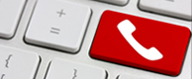 Campus I, RUPP


Director:

Mrs. Pou Vanny (Graduate Diploma in Information Management - Librarianship, University of New South Wales)

Tel:(855) 23-630-3032;
(855) 12-619-696

Email: rupphunsenlib@online.com.kh
hunsenlib@rupp.edu.kh
Deputy Director:
Mr. Chhiem Kan (MBA, PPIU)

Tel: (855) 12-854-089
Opening Hours:
Monday-Friday: 7.30am - 5.00pm
Saturday: 8.00am - 4.00pm
Sunday and international and public holidays: Close
Student Life

Foreign students who are interested in studying in Cambodia should first approach their national government. read more...